1. Go to McKinney-Vento.org
2. Click "Login" on the top right of the page.
3. You'll come across this page. Select "Lost Password" as shown in the image below.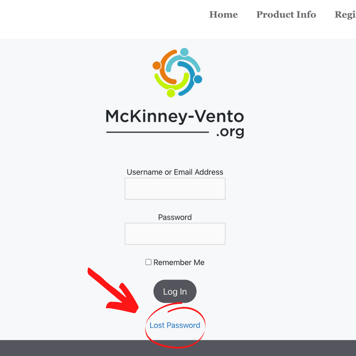 4. Insert your email address here on the next page.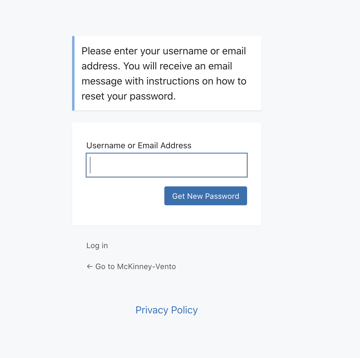 5. After submitting your email address, you will receive an email at your provided email address to reset your password. Please allow 15 minutes for the email arrival and be sure to check your spam/junk folders for this email if it seems you have not received it.